Steel doors and windows have a natural relationship with structural stone wall openings. While these steel doors and windows are expensive, they appear especially appropriate alongside the longevity expected of their stone structure counterparts.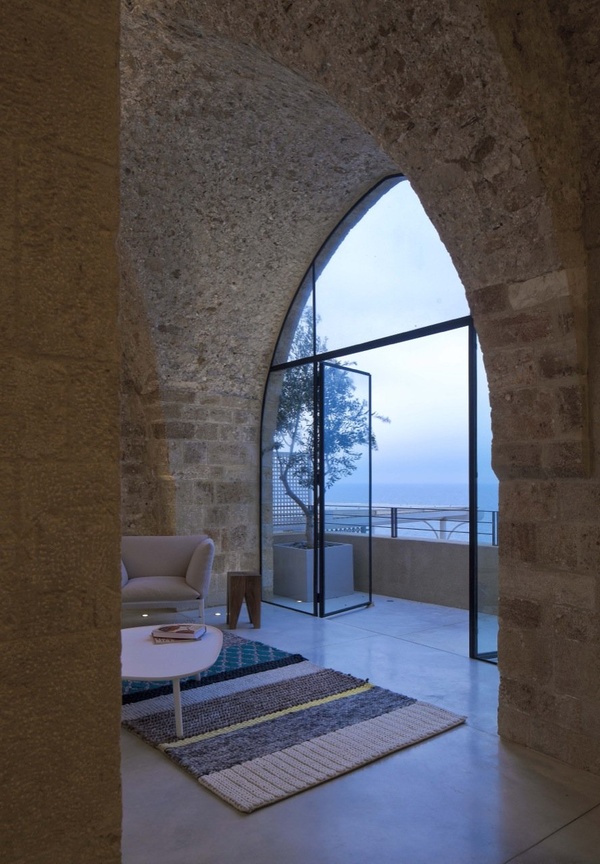 While structural brick walls are often paired with wood windows, steel offers a special cachet and architectural beauty with an irresistible allure.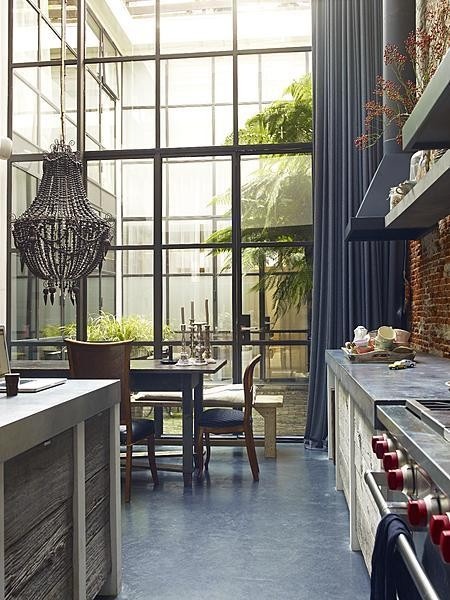 Steel's inherent strength makes slim frame profiles and fine sightlines possible, maximizing glazing and the amount of light and openness allowed. The material works beautifully with massive walls and clean, contemporary detailing.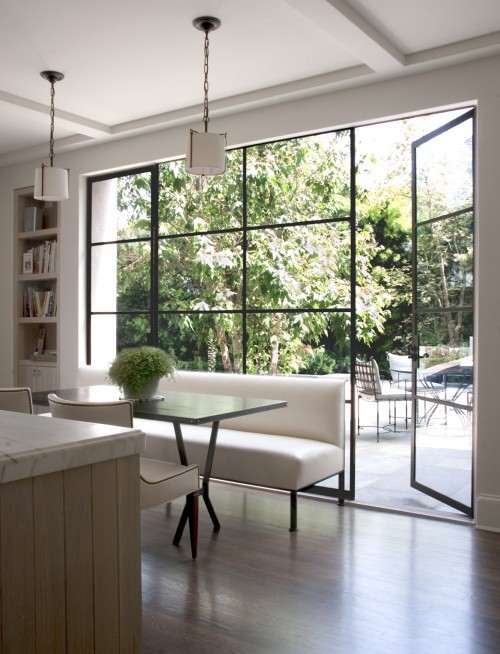 As well as with traditional decors, bien sûr…
But, this is not to suggest that bays within massive stone walls divided with cut stone mullions and transoms and glazed with the aid of lead caming are not equally compelling.
Or, that beautifully made wood windows in similar situations don't inspire admiration.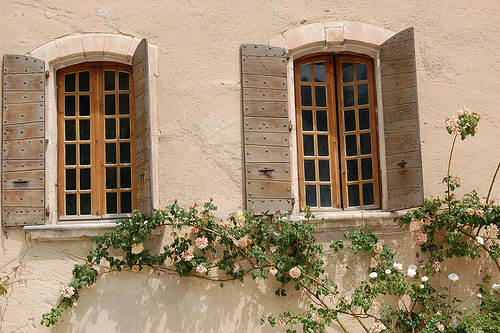 Here are a few steel door and manufacturers' links: