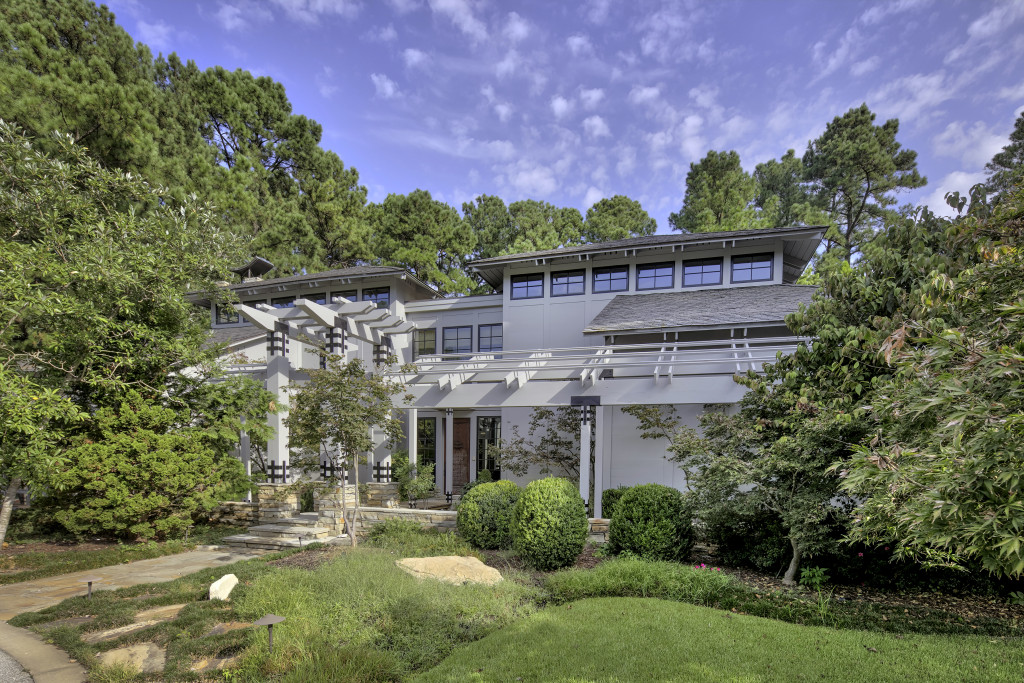 We've been helping a lovely couple with miscellaneous repairs and remodeling of this fantastic East Memphis home drawn in the 1990's by Memphis architects Hnedak Bobo for a Fortune 500 CEO. As you see, other than a watertable in masonry, the home is entirely veneered with wood materials. Over the years the horizontal siding had degraded somewhat and wanted to be replaced. The original pattern was a standard shiplap and was run in all heart redwood. The walls were not built as rainscreens, and we didn't have the option to convert them to such with a drainage and ventilation gap between the veneer material and the frame wall. This meant we needed to exercise extra caution regarding the selection of lumber species and grade as well as regarding the installation techniques.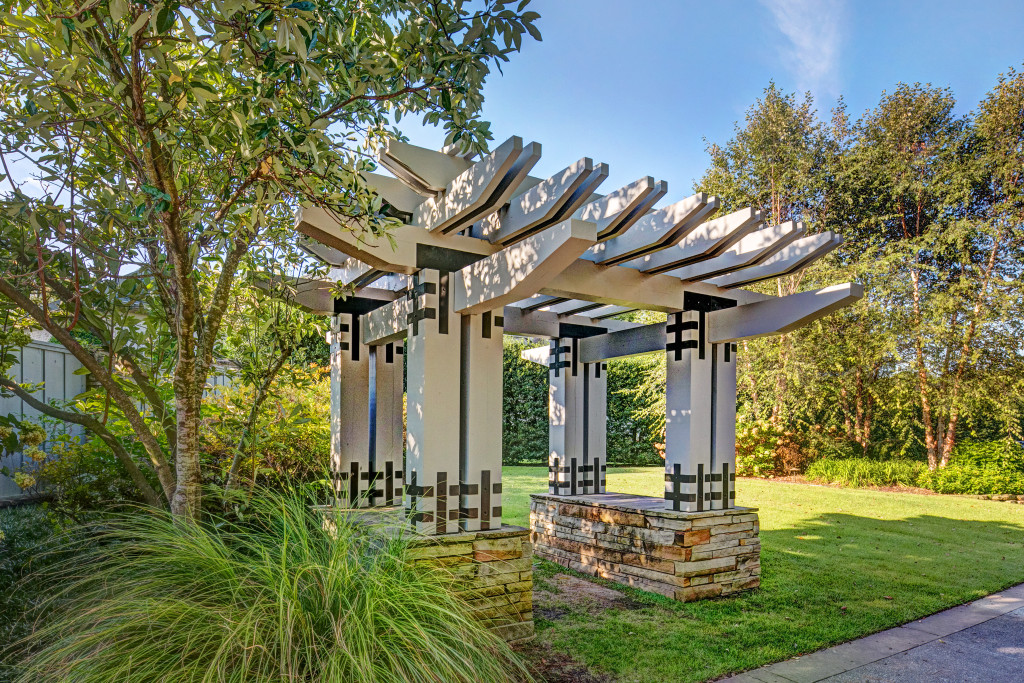 After a good deal of research and an initial interest in the proprietary material Accoya, a molecularly modified Radiata Pine lumber, we decided on clear all heart all vertical grain Western Red Cedar. We chose this particular species and grade for its excellent rot and insect resistance and for its outstanding dimensional stability.  A sawmill on Vancouver Island processed virgin growth logs to supply us with enough material to run almost two miles of shiplap siding. A special shiplap pattern was designed and molding knives produced so as to incorporate both expansion gaps and positive drainage horizontal planes. When the material arrived on site it was placed on saw horses to receive an oil primer on four sides then a first coat of exterior latex on all sides. The carpenters removed the old siding section by section and began replacing it with the new material, using Maze spiral shank hand driven nails and priming all cut edges before installation. They were especially careful to make precise cuts for well-fitting boards so as to minimize the likelihood of rainwater infiltration. The paint crew then sanded, caulked, puttied where necessary, and applied the second coat of exterior latex.
There were also existing post and beam structures, including the folly (above), that were in need of replacement. Our go-to material in this area for timber construction is Western Red Cedar. I hope to explore the use of Alaskan Yellow Cedar, but we'll have to bring it in from out of state. We planed the 12×12 and 8×10 and 3×10 timbers to prepare them for a paint finish. Where appropriate, beams were let into posts and joists let into beams and 3×3 trellis pieces were used to add detail and secure the top joists. Although this application features decorative metal connection brackets, which were sandblasted and powder coated, our general rule for post and beam construction is the use of no exposed fasteners other than traditional wooden pegs. Joints are to "fit like they grew together". All joints were painted before on site installation of the components that were fabricated and assembled in our shop, delivered to the job site, then reassembled in place.
This very satisfying project is an ongoing one with miscellaneous interior improvements under way and an upcoming 1000 square foot detached pavilion for entertaining large groups in this private haven. Nashville landscape architect Wantland Ink has been engaged for the pavilion and its surroundings. Always great to work with Isaac Wantland and his excellent team. Stay tuned for more.